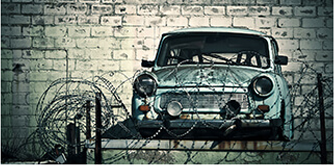 Recycling junk cars in Edmonton is an important issue. When vehicles cannot be used any longer, it is highly beneficial to sell them to junkyards in Edmonton. These junk cars can be reduced, transformed into scrap metal and used as recycled steel. This recycled steel required around 75percent less energy than producing new metal and so is highly beneficial to our system.
However, old cars need to be disposed of properly and need to be managed in the correct way as they contain contaminants like anti-freeze, oil, and gas which can seep into our environment and make it harmful. The best way to dispose of a junk car in Edmonton in a safe and environmentally sound way is to call the best junk car removal company in Edmonton. We at Edmonton Cash for junk car know how to recycle Junk car by following guidelines and standards for junk car recycling. Proper disposal of junk car for cash is highly important as all junk cars have liquid waste which is harmful to the environment.
You can search for Edmonton cash for junk cars and find out that we are a professional business providing Edmonton cash for junk cars. When you are looking for "Cash for junk cars" or "recycle car" or "junk car removal services" and you will find us as the best option for junk car removal services in Edmonton.
Making the right junk car removal service choice will go a long way towards sustaining our environment for ourselves and our future generations. Calling a responsible company like Edmonton Cash for junk cars is your best option.