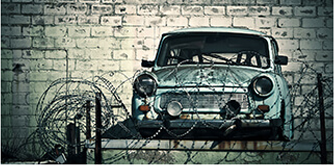 Edmonton Cash for Junk Cars is a top scrap car and junk car removal company. We are the experts in the entire scrap car removal process – from removal, extraction, and disposal. There is no scrap auto we cannot get rid of, including:
• difficult to extract junk vehicles
• scrap cars with flat tires
• clunkers with missing keys
• cars with no title

We observe the strictest environmental regulations through the entire scrap car cycle, including hazardous fluid collection, battery and tire recycling.  You are guaranteed the best price for your unwanted vehicle because we don't rely on outside services to collect your junk car or to dispose of it.
Junk and scrap cars, depending on condition can get you a cash payment. We never give you a quotation, then meet with you and lowball our pricing.  Furthermore, your car gets picked up on the same day.
What if you are just outside these boundaries?
Call us anyways, as we may have a particular need for your vehicle, able to make arrangements at a mutually agreed location, or make alternative arrangements with you. Let us give you cash for junk cars!