What is Edmonton Cash For Junk Cars?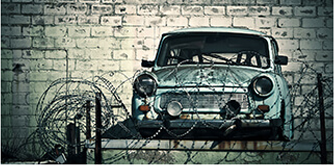 At Edmonton Cash For Junk Cars our mission is to provide fast, free, no-hassle removal of unwanted vehicles from every driveway, garage, back yards and front lawn in Edmonton and area.
Our name may seem funny but we take our job seriously. In fact, for over 4 years we've been recognized as the premier unwanted vehicle removal company in Edmonton. Nobody does a better job of hauling away old, worn-out and unwanted vehicles than we do.
Seven days a week there's someone here ready to start the vehicle removal process. Simply provide the details and our Vehicle Removal Specialists take it from there while you sit back and relax. You won't wait long, most unwanted vehicles are removed within 2 hours, some even within the hour when you contact Edmonton Cash For Junk Cars.
So what's the cost for all this high-quality service?
Zero. At Edmonton Cash For Junk Cars, we offer prompt, professional service at no charge whatsoever and will give you cash for your junk car.
We encourage you to contact us if that unwanted vehicle you have is beyond hope, is missing wheels or even if you need to get rid of a car, truck, or motorcycle. Our combined experience along with our extensive network of towing companies should be able to get to that vehicle no matter where it is and no matter what its current condition.