What do I need to do to get rid of my vehicle and out from under this debt?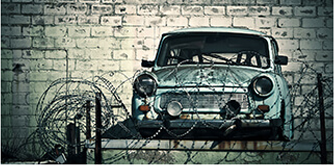 If you have discovered that you own a scrap vehicle that you simply have no need for then call Edmonton Cash For Junk Cars. It's as simple as that. We will provide you with cash for your junk car. We offer up to $2000 for junk cars and will tow it within a few hours of you contacting us. Get rid of your old scrap car with our free and easy junk car removal service.
Once you know that you want to get rid of your junk car you are going to want to contact us for our junk car removal services. You can also use the contact form on our site if you don't feel like calling us. Don't sit on an old scrap car and get it removed for cash today.
Once you call us we will have a tow truck within a few hours to remove your junk car. Make sure that that you still have the keys, your ID, and a bill of sale when the tow truck driver comes to pick up your junk car. We will then tow your vehicle to our scrap yard and give you cash on the spot for your junk car.